For more than 20 years GEOMAP makes companies RUN EFFICIENTLY!
Solutions and Services for Facility Management
GEOMAP Main Services and Core Business
Efficient solutions for asset management, preventive and corrective maintenance management.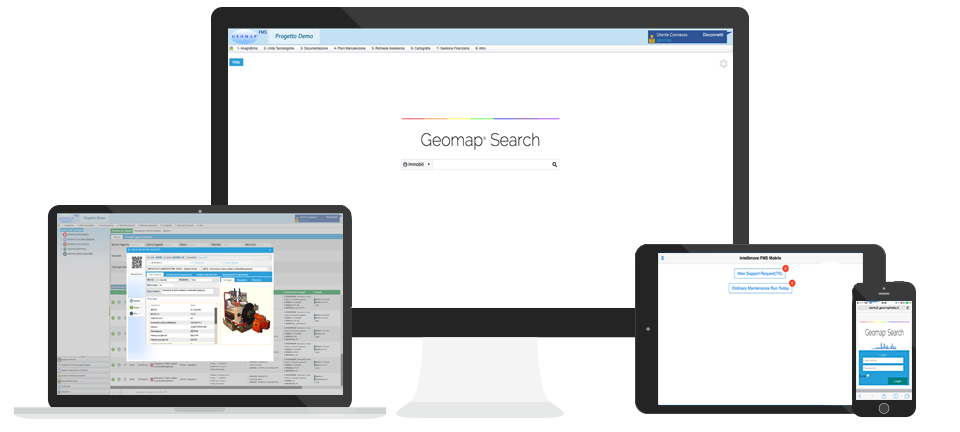 Private Cloud
GEOMAP Informations Systems enables efficient property management in the private sector as well as in the public one.
Customers & Installations
Added Value
All-in-one, customizations, and integrability
Through our Services we are able to offer end-to-end, customized and integrated solutions.
Related to all the facility management activities, first phase will be surveying all the assets, their digitalization and setting up GEOMAP Facility Management Software. All this will enable companies to run efficiently.
Regarding the asset inventory activities, after surveying all the assets, GEOMAP will release an updated list including all the assets and their updated information.